Photos
Cabin
Cockpit 1
Cockpit 2
SB Harbor
My First Sailboat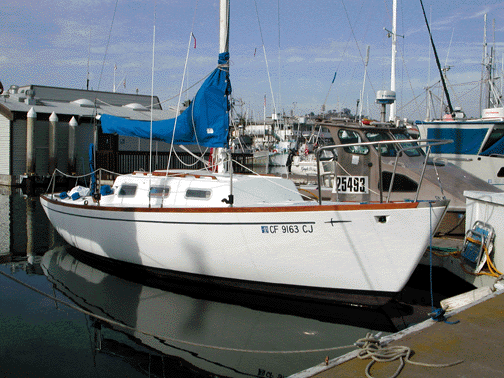 It all started when I acquired a slip for my beloved water ski boat which I recently restored after 27 years of family fun. The new slip came with a boat already floating in it which I expected to sell or sink. I had never even set foot on a sail boat in my life. All that changed when I did. I'm now hooked on sailing, and the power boat is still in my garage.
A New Home For Aquaries
On May 14, 2001, I donated Aquaries to the Santa Barbara Youth Foundation where it will benefit a new geneartion of sailing enthusiasts. I have a new boat now named Ferdinand.
---
Thanks to the generosity and patience of some wonderful new friends
at the Santa Barbara Yacht Club, I actually learned to sail this thing. I even
know that "sheets" are not what you sleep between, and that those
things cluttering up the deck (above) are not ropes.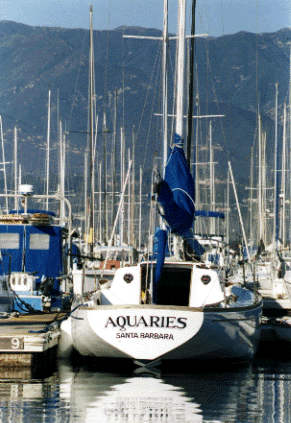 ---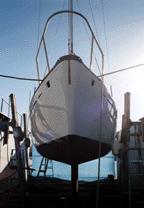 ---
---
Dry Dock Photos Above Taken 3/11/00
Aquaries
Islander 26 Excalibur
Specifications
| | |
| --- | --- |
| TYPE | Fin Keel Sloop |
| YEAR BUILT | 1966 Hull #30 |
| LOA | 26' |
| BEAM | 7' 10" |
| WEIGHT | 4,000 lbs |
| DRAFT | 4' 8" |
| SAIL AREA | 302 sq' |
| HARBOR | Santa Barbara, California, USA |